MSDS-Europe – Safety data sheet knowledge base
The safety data sheet knowledge base provides assistance in understanding the safety data sheet and the related regulatory requirements.
Purpose of the safety data sheet knowledge base
By creating a knowledge base, we would like to assist the work of companies using hazardous mixtures and materials.
We mainly publish such articles in the safety data sheet knowledge base category that draws attention to the basic obligations regarding safety data sheets or can be used as an immediate source of information without looking into the regulations thoroughly.
Recognizing obligations and tasks related to safety data sheets is only the first step.
Appropriate background knowledge is needed to develop a specific solution strategy to assess the adequate need for human resources or external assistance.
In case of hiring an advisory/service provider company, it is necessary to know the relevant regulations to such depth that the work performed (or the service being used) can be qualified and controlled.
Attention!
Certain articles in the "Safety data sheet knowledge base" do not necessarily take into account all aspects of chemical safety – due to easier understandabilty – , and may therefore contain some "angled" statements.
In each case it is necessary to define the chemical safety related tasks specifically for the given company, and only the texts of the relevant regulations can be regarded as authentic!
Check the latest regulations on chemical safety under "Regulations on Chemical Safety ".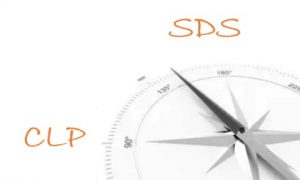 Other useful articles
Compass to chemical safety
About chemical safety in a comprehensible way.
In our new column, interested people can read contents about chemical safety regulations that help to understand their obligations and how to prepare for them.
The right direction to chemical safety…
Latest articles of the safety data sheet knowledge base category
Free online consultation
If you have not found the information you needed on our website, just ask your questions regarding safety data sheets directly from our expert.
To send questions, please use the following message sending application:
Free online consultation
Our services
To solve the problems and obligations arising regarding safety data sheets, we recommend our safety data sheet creation, translation and revision services.