MSDS-Europe – REACH knowledge base
The aim of the REACH knowledge base
By creating this knowledge base, we would like to assist the work of manufacturers, downstream users and distributors who have obligations under the REACH regulation.
We mainly publish such articles in the REACH knowledge base category that draws attention to the basic obligations regarding REACH or can be used as an immediate source of information without looking into the very extensive regulation thoroughly.
With the professional materials published on our website, we would like to enable companies to decide their own involvement and their responsibilities under the REACH Regulation themselves.
We want to provide basic background information for certain regulations and sub-tasks that can help you find the right directions during implementation.
Attention!
Certain articles on our webpage do not necessarily take into account all aspects of chemical safety – due to easier understandabilty – , and may therefore contain some "angled" statements.
In each case it is necessary to define the REACH related tasks specifically for the given company, and only the texts of the relevant regulations can be regarded as authentic!
Check the latest amendment of REACH regulation under "Regulations on Chemical Safety".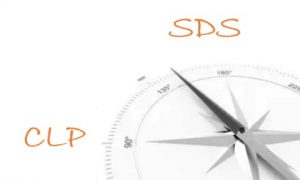 Other useful articles
Compass to chemical safety
About chemical safety in a comprehensible way.
In our new column, interested people can read contents about chemical safety regulations that help to understand their obligations and how to prepare for them.
The right direction to chemical safety…
Latest articles of the REACH knowledge base
Useful background material and guides for safety data sheets