Because chemical safety is built on trust…
MSDS-Europe – Customer Support Program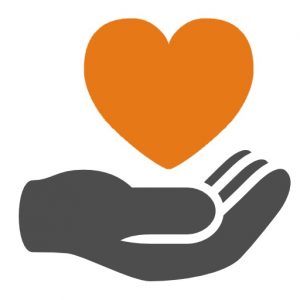 The goal of our Customer Support Program
We believe that high quality service in the field of chemical safety can only be achieved with close and good communication links. The organizational culture of ToxInfo have been defined by customer-driven thinking and as a result, we created our Customer Support Program so that every customer can enjoy the provided long-term benefits. The support of the service provider cannot be finished by delivering the order.
Key Client Status
By appointing a personal contact person, we are establishing a more efficient, future cooperation and we can provide a higher quality support in the field of chemical safety.
Benefits of the personal contact person
Professional questions are directly answered by the contact person
The whole order process is managed by one person who can explain the current situation at any time
The contact person can give personalized advice
Delivery schedule is adjusted to the customer's need
Administration support even at the preparation of the order (e.g.: comparing the product portfolio with the existing safety data sheets and label drafts)
Additional payment
Instead of pro forma invoice, you can pay after delivering the order
Individual payment period
Guaranteed prices
For the request of our key clients, we guarantee our prices in a general framework contract in which we provide constant prices and quantity discounts for the whole year
Accelerated order process
Instead of filling out the usual order form, only those product data are necessary to report which are professionally relevant and essential to complete the current order
Conditions of Key Client Status
Regardless of the threshold limit, after the second collaboration we appoint a personal contact person for the customer. The contact person will contact the client so that later on every issue related to chemical safety can be directly managed through the given contact information.
Quantity discounts if you are planning for the long-term
Long term cooperation for chemical safety…
The quantity discounts related to the creation and translation of safety data sheets will not be solely available for one-time order but, in case of contracting, it can be claimed for monthly or quarterly ordered safety data sheets as well.